Tenggol Coral Beach Resort is an exceptional retreat situated on the pristine Tenggol Island, renowned for its scuba diving and snorkeling spots. At our resort, customer satisfaction is our topmost priority, and we go the extra mile to cater to your needs and ensure that you have a memorable stay. Our team takes great pride in providing exemplary service to our guests, which is evident in the positive reviews and accolades we have received on Trip Advisor, and we are honored to have been awarded the yearly Certificate of Excellence.
Located in the heart of a Malaysian national marine park, our resort seamlessly blends with the natural surroundings, offering beachfront chalets and hillside view apartments that provide stunning views of the island. Our restaurant serves mouthwatering local and international cuisine, and our PADI dive center offers a range of courses, from beginners to advanced levels, for those who want to explore the vibrant coral reefs and marine life.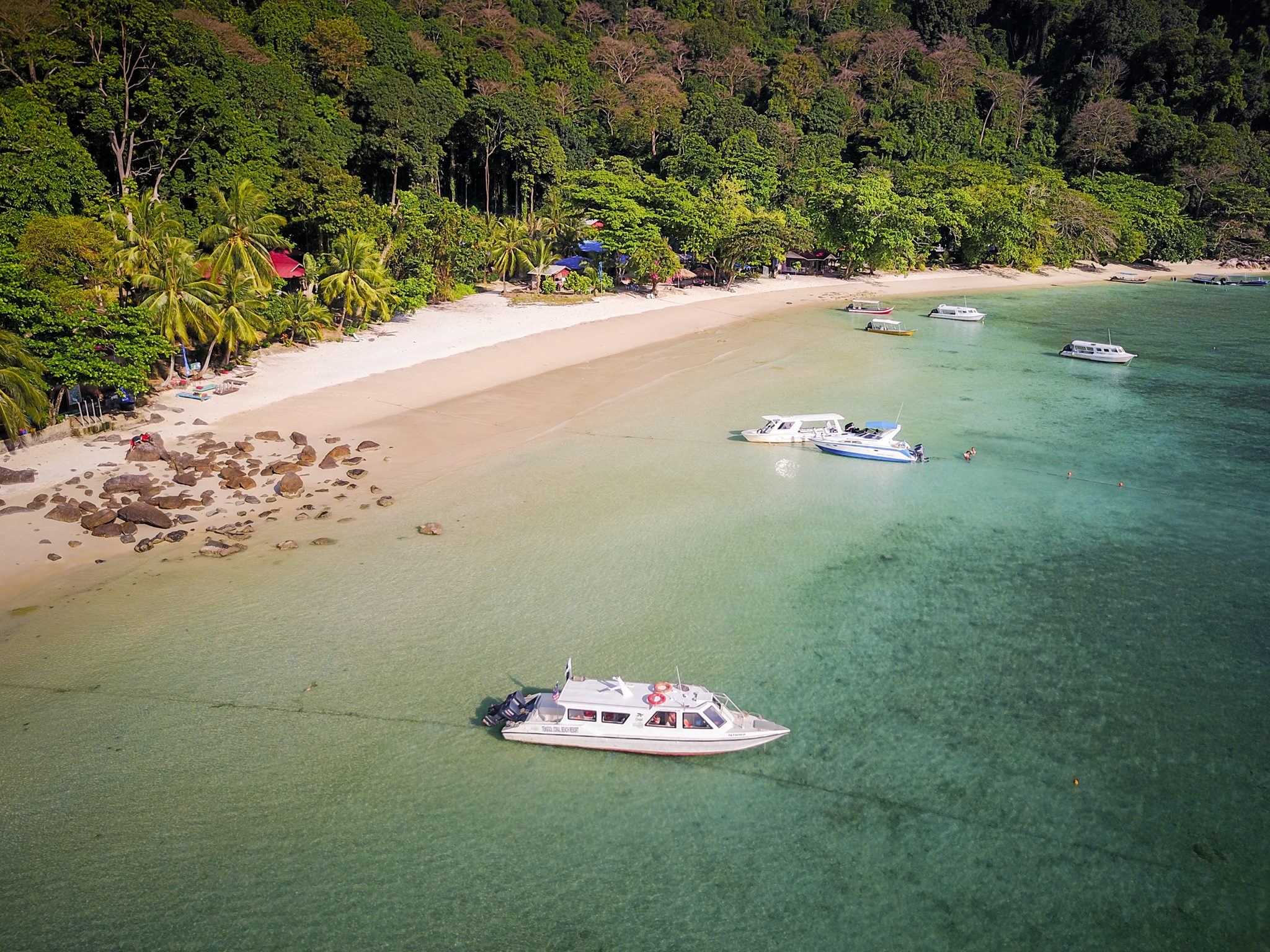 We strive to create a tranquil and comfortable atmosphere for our guests, where you can relax and unwind amidst the beauty of nature. Our team of friendly and experienced staff is always on hand to assist you with any queries or requests you may have, ensuring that you have a stress-free and enjoyable stay. At Tenggol Coral Beach Resort, we aim to provide an unparalleled experience that will leave you with cherished memories for years to come.
Tenggol Coral Beach Resort is a popular accommodation option for those visiting the beautiful Pulau Tenggol island. The resort is strategically located along the main beach of the island, offering guests breathtaking views of the crystal clear waters and the surrounding lush greenery.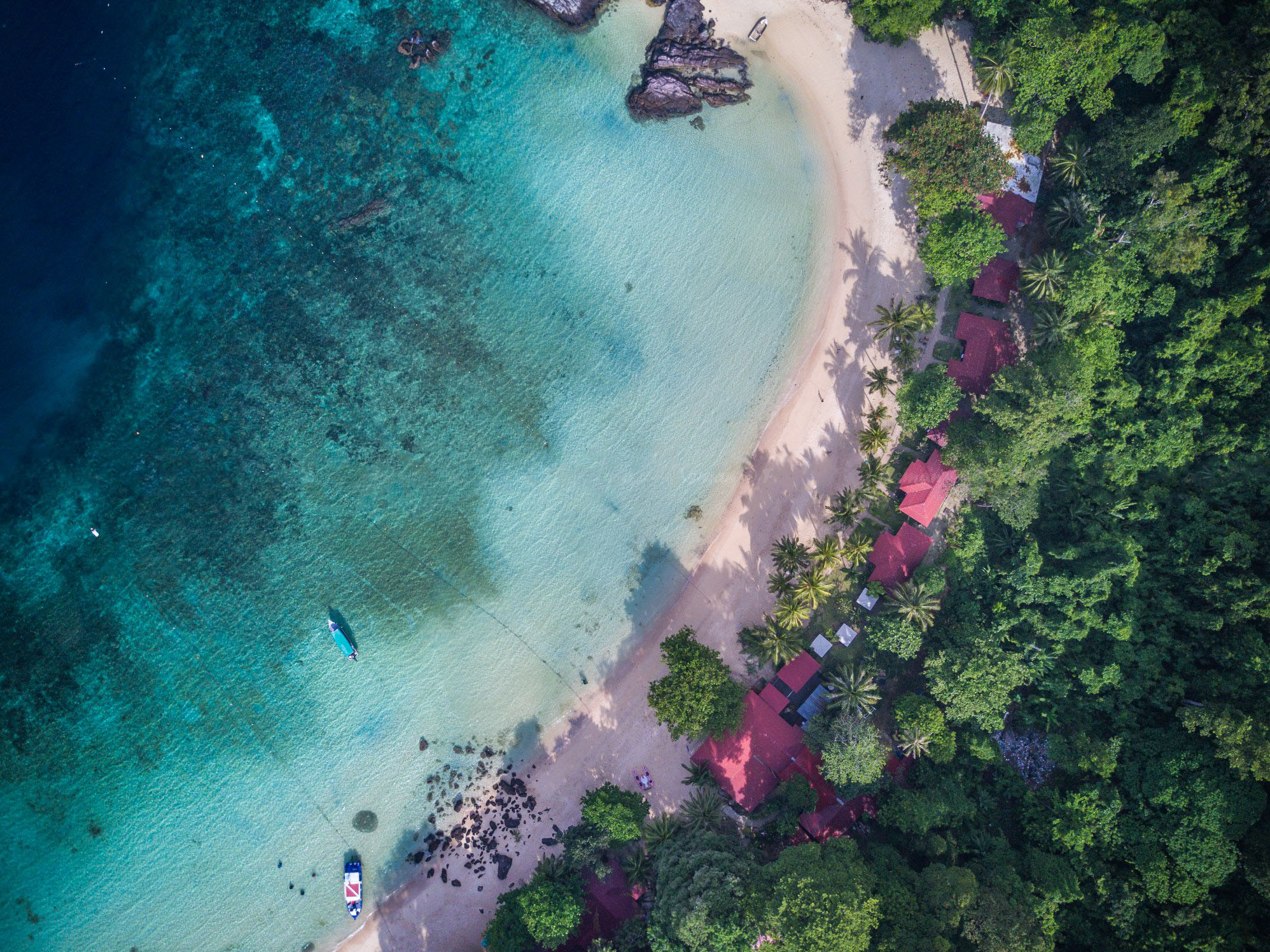 The resort features 20 cosy chalets that are designed to provide guests with utmost comfort during their stay. Each chalet is equipped with modern amenities such as air conditioning, en-suite bathrooms, and comfortable beds to ensure a good night's sleep. The chalets are also designed with a traditional Malay architecture that blends perfectly with the natural surroundings.
Apart from the comfortable accommodation, Tenggol Coral Beach Resort also offers a range of facilities and services to make your stay enjoyable. The resort has an on-site restaurant that serves delicious local and international cuisine. Guests can enjoy their meals while taking in the stunning views of the sea.
For those looking for adventure, the resort also offers scuba diving packages that allow guests to explore the beautiful marine life around Pulau Tenggol. The resort has its own diving centre that is manned by experienced divemasters who will guide guests through the diving sites.
The resort's location also makes it an ideal place for various water activities such as snorkelling, kayaking, and fishing. Guests can also take a leisurely stroll along the beach or simply relax and soak up the sun.
Overall, Tenggol Coral Beach Resort is the perfect destination for those looking for a serene and peaceful getaway. With its comfortable accommodation, stunning location, and a range of facilities and services, guests are guaranteed to have a memorable stay on this beautiful island.