If you need any help, please contact us or send us an email or go to our forum
We are sure that you can receive our reply as soon as possible.
If you have any question. Please don't hesitate to send us a message
TENGGOL CORAL BEACH RESORT
DIRECTION
Do kindly please proceed to the Riverbank Dungun Guesthouse & Cafe's RECEPTION COUNTER for registration.
Guests would require to fill in liability form and submit back to the receptionist.
Our staff will inform once the boat is ready for departure.
May you have a wondrous trip with us.
Please Be Informed That Our Boat Schedule As Below
Boat Schedule and Details
***There is only 1 Boat Trip Per Day***
Passenger Are Required To Arrive Atleast 30 Minute Prior Before Boat Departure Time For Registration And Luggage Loading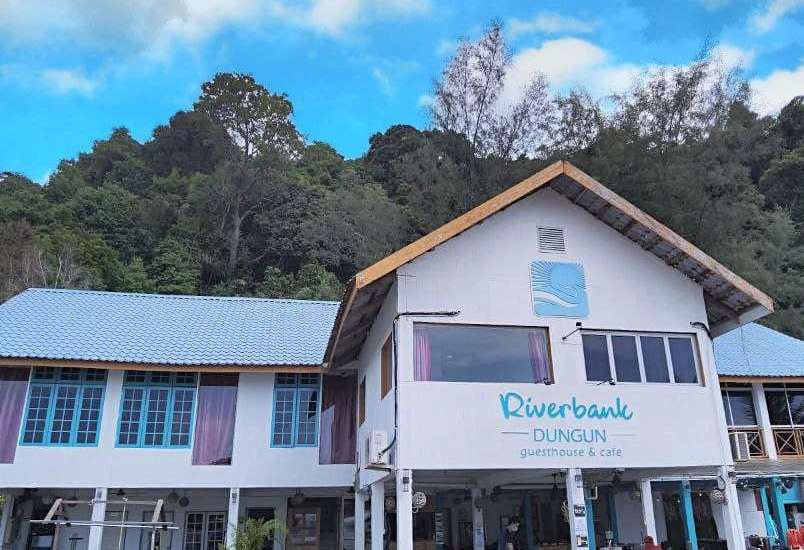 Depart From A'king Jetty To Tenggol Island
Depart From Tenggol Island To A'king Jetty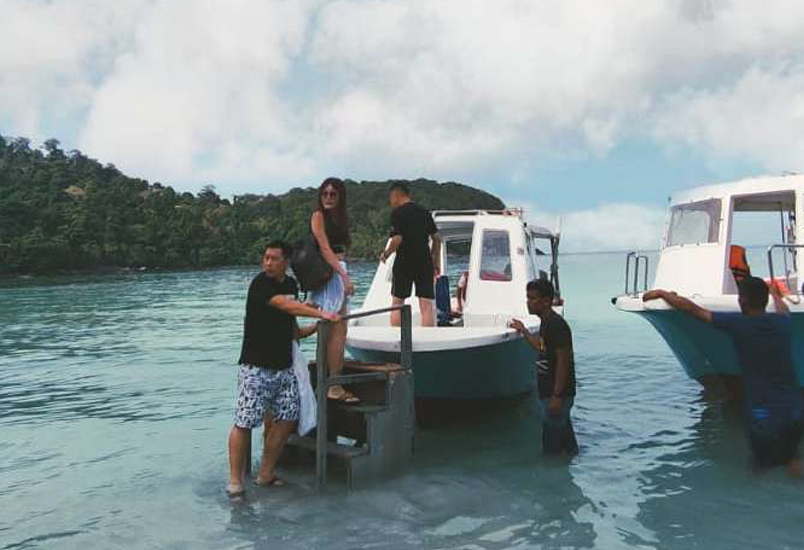 Terms and condition apply*
1. Boat schedule subject to change or delay at any time with/without prior notice.
2. We reserve the right to alter any timetables, delay and/or cancel a boat transfer services, and/or substitute an alternative boat transfer services with/without prior notice.
3. If, in the unfortunate event, any boat transfer services is altered, delayed or cancelled, we will use reasonable efforts to notify you of the alteration, delay or cancellation.
Bank Details
Payment can be made via telegraphic transfer or cheque/ cash deposit to the following: Please Bank in to :
Account Name : Ocean Xperience Sdn Bhd
Bank: Public Bank Berhad
A/C No: 3212 8733 22
Swift Code: PBBEMYKL (Ampang Branch)
Bank Address: No. 22 & 24, Jalan Wawasan 2/12, Bandar Baru Ampang, 68000 Ampang, Selangor, Malaysia
** All bank's charges are to be borne by the sender. We do accept credit card payments but would require customers to drop by our Ampang office for the payment.
Exclusive For
Tenggol Coral Beach
Resort Guest !
Free Nasi Lemak Breakfast
* T &C Apply Only exculsive for Tenggol Coral Beach Resort (Check in only).
Available for breakfast 8-11am only.
Post a picture of our meal and tag "Riverbank Dungun Guesthouse & Cafe" on Facebook to
ENJOY A 10% DISCOUNT ON ANY FOOD ORDERED FROM THE MENU NOW!!
Tenggol Coral Beach Resort
How to Reach
There are daily and regular flights to the nearest destination of Kuala Terengganu. Malaysian Airlines, Air Asia and Firefly ply direct routes either from Kuala Lumpur and Singapore. There are taxi and car rental services at the Kuala Terengganu Airport. The journey takes an hour to Kuala Dungun Jetty. ( For Singaporean it is best to book your flight from Senai Airport, Johor direct to Kuala Terengganu).
There are regular and daily bus services from most of the major cities and towns within Peninsular Malaysia. The nearest destination is Dungun town. Journey normally takes 5-6 hours from Kuala Lumpur. There are boat operators and travel agents at Kuala Dungun jetty that provides boat to Pulau Tenggol.
The drive from Kuala Lumpur to Dungun takes about 4-5 hours. Take the Karak Highway to get to Cherating. From there, follow the signboard to Dungun town. Dungun town is 79 km before Kuala Terengganu. Our boat ride is fixed at 10.30am depart from jetty to island. There are few hotels and resorts around Dungun town should one wish to spend a night earlier to relax and explore Dungun. Jetty : A'King Jetty, Jalan RajaWali, Kuala Dungun. N 04-47.078' E 103⁰25.213 Depart from Dungun Jetty at 10.30am (Check-in 12.30pm) (Check-out 8.00 am) Depart from Island to Dungun at 8.30 am
Ela Rent a Car Jual-Lah
Car Rental