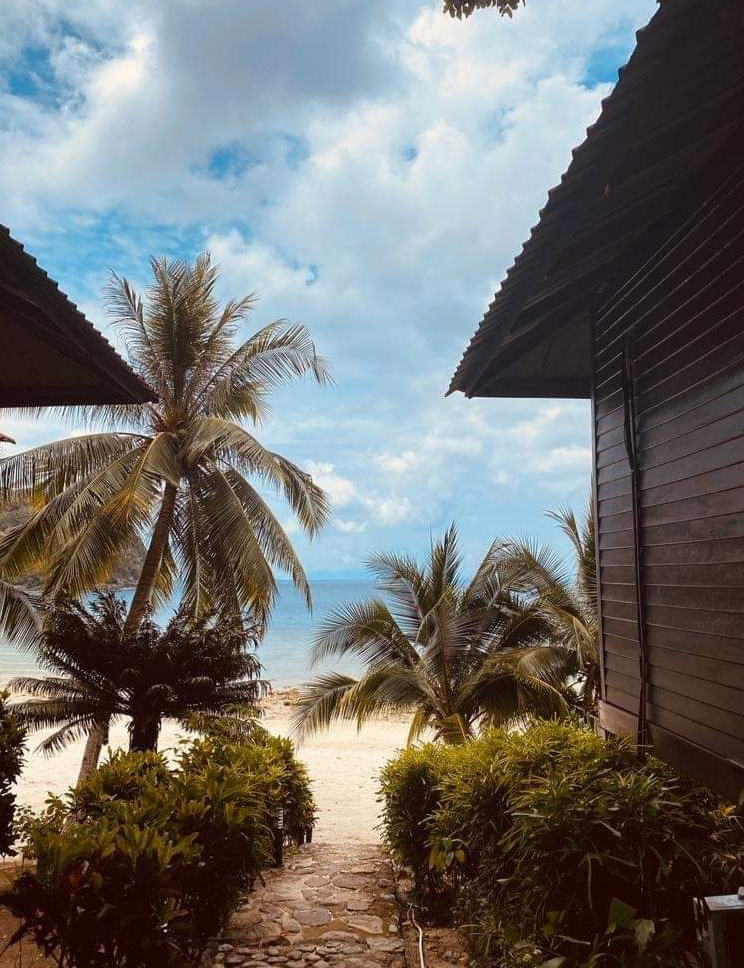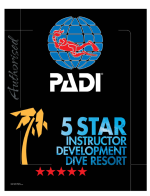 Our Resort
Tenggol Coral Beach Resort
Tenggol Coral Beach Resort is an exclusive getaway location for scuba diving and snorkeling based on Tenggol island. Our customer service is our top priority and we always do our very best to accommodate your needs and service whilst on the resort. Our team is very proud of taking care of our customers which reflects in our resort reviews and trip advisor feedback alike, for which we hold yearly certificates of excellence. Its located in a Malaysian national marine park and our resort extends the harmony of the island to our visitors through beachfront chalets, hillside view apartments, our restaurant, and PADI dive center.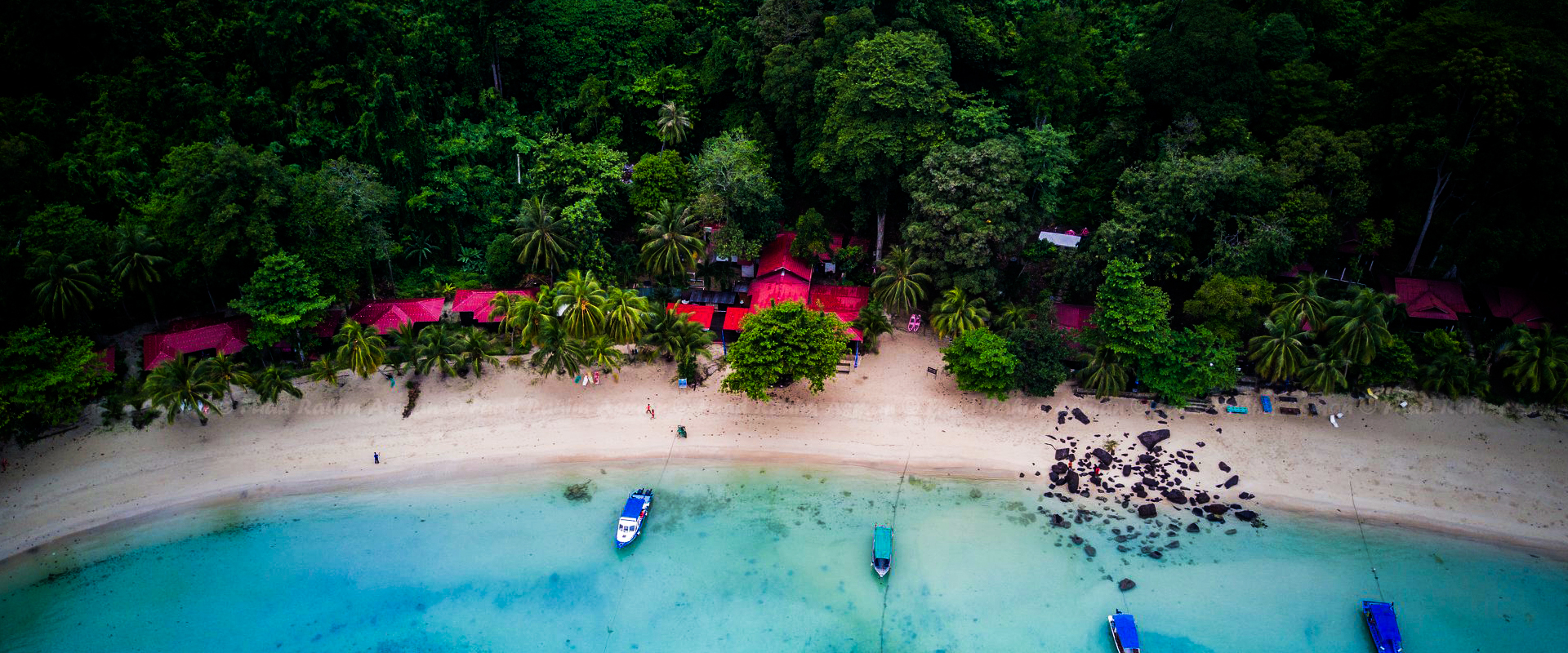 Our Tenggol Island Accommodations
No matter which room you stay in with us you will never be more than 2mins walk from all our amenities, such as the dive center, the restaurant, the water's edge, and snorkeling reef or the hammocks hanging between the palm trees. The resort's rooms are modern and designed around double or twin sharing and also group accommodations. Here at Tenggol Coral Beach Resort, we can cater to you whether you are looking for a romantic beachfront room for two, where the sound of the ocean laps the shore only a few feet from your door or whether you are a family or group who want to share the experience of Tenggol under one roof.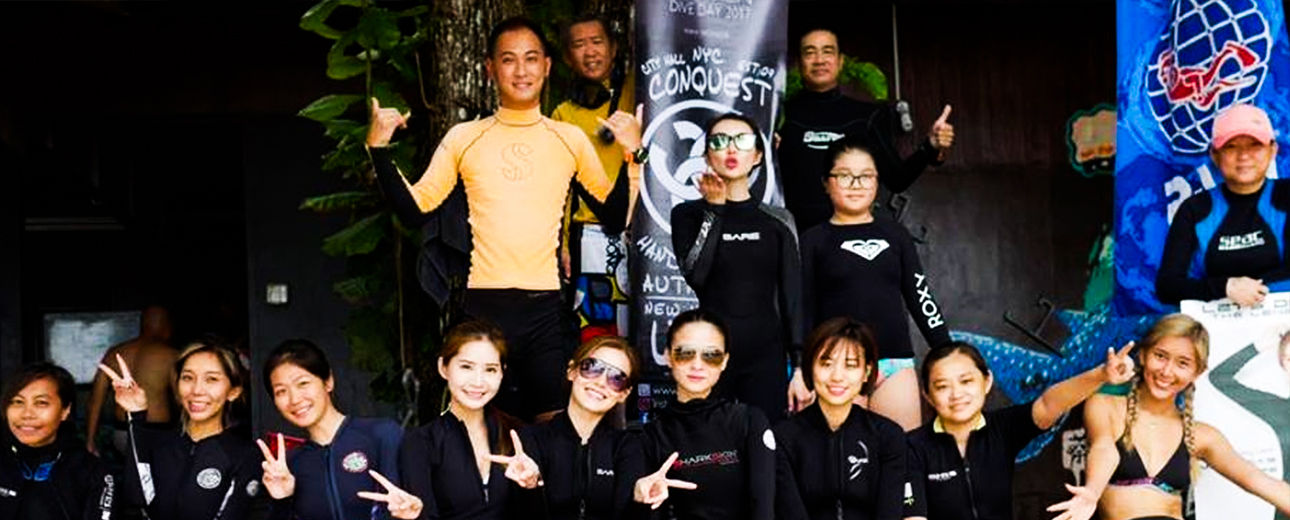 We have professional, experienced PADI Instructors and Dive Masters on staff, who are knowledgeable and very safety conscience. Our scuba equipment is regularly maintained and replaced and our onsite air filling facility is strictly monitored, following all best practices in safe air filling procedures. We take our diving and your enjoyment of it, very seriously. All our dive staff are emergency first responders trained to provide you with our onsite emergency O2 or first aid supplies. We welcome snorkellers to try scuba diving or even take your PADI diver license with the PADI Open water diver course. Our scuba training extends to single dives too, which allows inexperienced divers to enhance your knowledge and also credit dives to future certifications without PADI adventure dives such as Deep Diving or Night Diving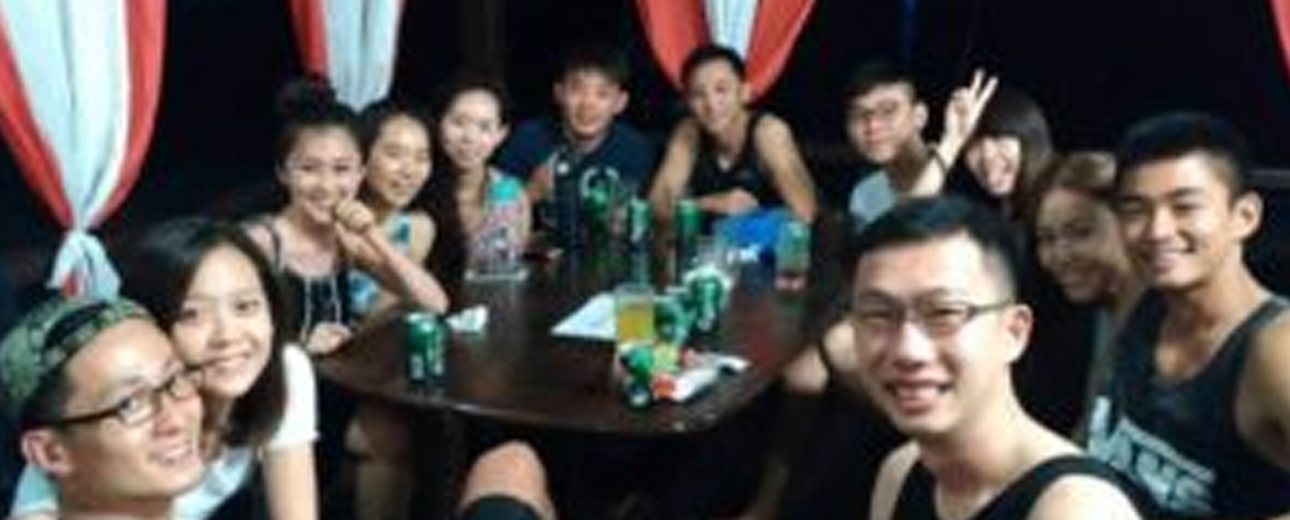 This area is where you will meet our dive staff and receive your dive center orientation briefing when you arrive. we will provide each diver with a towel to keep in this dive center area to use between dives to dry off or warm up with after a night dive. During the day or later on if you like, you can just hang out with us here and relax. We can talk about the dives, the local Tenggol aquatic sea life, review underwater photography or just toss around our scuba stories over a drink whilst the sunsets. We provide you with tea and coffee in the area 24hrs a day and as much fun as you can handle.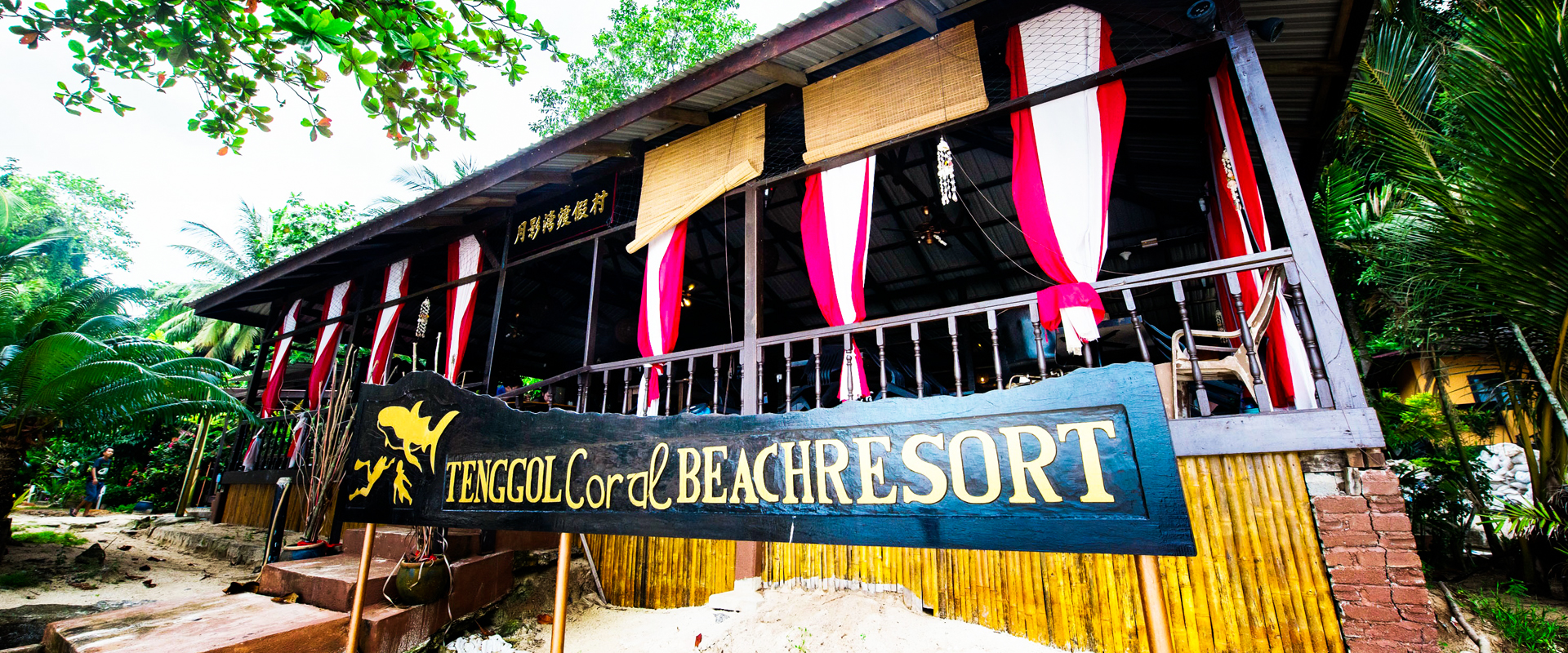 Tenggol Resort Beach Area
You really could not get any closer to the sea in Tenggol without swimming in it. The beach runs right alongside out resort and is only a matter of steps from your room. The sand in clean, white and so soft it's more like powder! You can explore the beach and the surrounding area freely, relaxing on hammocks and swings or even playing a spot on the beach. If you like to explore, grab your camera and look around closely for some of Tenggol Islands Wildlife. From Monkeys to Lizards to Fruit Bats in the trees, you won't have to look far to find something cool.
Directory Thank you For Choosing us
Tenggol A Waits You
A kind reminder on things required:
TSHIRT, SHORTS AND SLIPPERS
We would suggest guests to wear T-Shirt, Shorts and Slippers on the day of the departure (Travelling in or out from the island) for comforts. P/s : It might be a wet ride
Only CELCOM have line coverage in the island (selected areas). But no line coverage is good! You will find better connections here, be it with your friends or family, by rekindling the nature lover in you.
We do sell sattelite internet in the island.
RM 15/gb.
If required* Do kindly bring your own hair dryer, tooth paste and tooth brush.
WE PROVIDE INSECT REPELLENT SRPAY
We do provide insect repellent spray for you. You can find it at the reception counter table or dive centre reception. ITS FOR FREE!
FREE JUNGLE TREKKING TO VIEW ASTONISHING SUNSET IN TENGGOL
We have professional guide who will be guiding you to "Sunset Point" to view the astonishing sunset daily at 6.15pm. You would just require to register yourself at the reception counter.
P/s: Suggest to bring/wear suitable shoes for the occasion.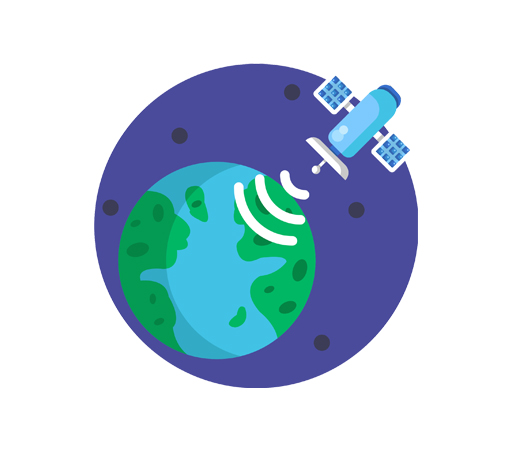 Satellite Internet available
Yes, You Can Now Buy Internet in The Island.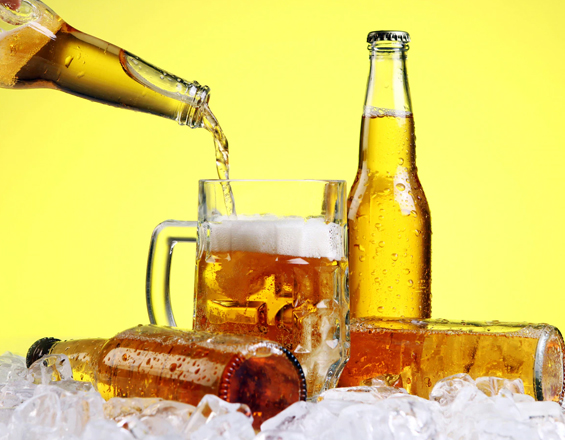 Non Halal
Own Alcohol in to The Island.
Corkage Charges Applies For Guest(s) Who Bring Own Alcohol in to The Island.  Per Carton Beer, Per Bottle Liquor or Wine