"Down at the southern end of Tenggol we have six dive sites to visit. The south end is a nice mixture of everything great about Tenggol dive sites. Huge Rocks, Fringing coral slopes, underwater formations, deep blue drifts and everything in between. One of the most famous and possibly best dive sites in Tenggol, Tokong Timur is located south of the island and is the best place to see the Tenggol Whale sharks from Aug to October every year."
Sarang Lang & Tanjung Sarang Lang
Experience Level : Intermediate Depth: 12m to 20m Avg Visibility : 10-15m
The most southwestern tip of Tenggol is probably one of the least visited areas of the island. Winds can make surge waves and surge here that throw you from side to side over 6m at certain times of the year. The reef is very nice and large schools of jacks and yellow back fusilier illuminate the coral backdrops. This is a good place to look out for stingrays in the sand as well as blue spot stingrays among the corals.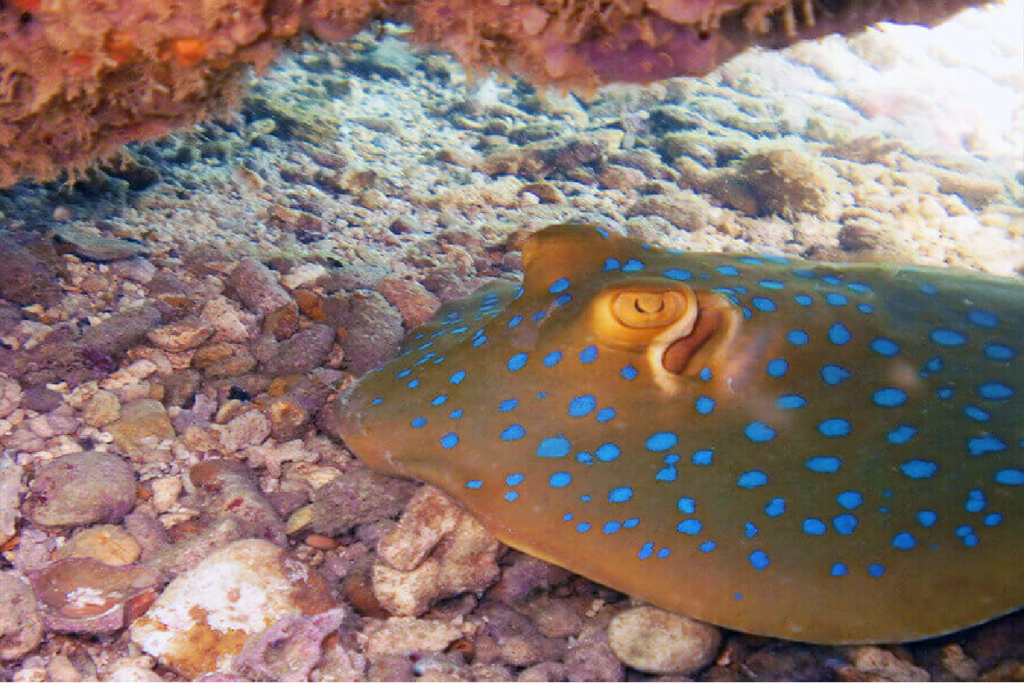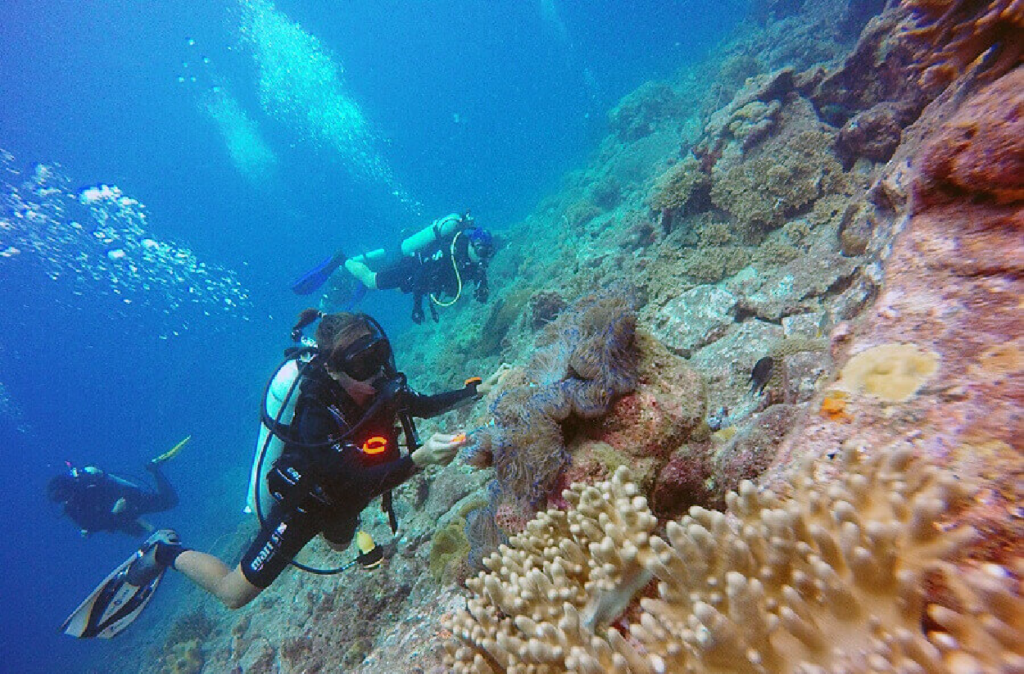 Experience Level : Intermediate Depth: 12m to 25+m Avg Visibility : 10-20m
These sites usually begin with a drop off over shallow water close to the island. shortly after descending you can usually expect some mild to moderate current to drift you along a coralline littered with large rock formations. Sea whips cover the sand areas and the rocks on the southwestern edge drop down beyond 25m. one rock, in particular, gives the later part of this dive site the nickname " The Edge" because that's exactly what you get as you drift over a rock at about 17m and all of a sudden it drops away over the edge into the deep blue. a great place to see larger Pelagic fish playing with the currents and hunting.
Experience Level : Intermediate – Expert Depth: 12m to 30+m Avg Visibility : 15-30m
One of the most famous dives sites in Tenggol. Tokong Timur. This dive site is awesome all year round. frequently you can see hunting great barracuda and giant schools of 20+ Batfish here. It's actually a small island in its self just south of Tenggol with a lighthouse on it. the south side is bar far the best with very nice colorful corals and fish in the shallows and interesting rocks to search around down deeper. It's between Aug and Oct every year that the Whale Sharks Are seen swimming around this rock feeding. The currents can be very strong here and even have undertow on the western side of it hence careful dive planning and a recommended Intermediate to expert level of experience.